CrossFit I35 is pleased and excited to host a fundraiser for the 31 Heroes Project this Saturday at 8am.  
Please follow the links below to donate and bring friends.
WHAT IS THE 31HEROES WOD?
The 31Heroes WOD (workout of the day) was specifically designed to remember the fallen heroes of August 6, 2011 and honor their legacy of sacrifice.
The 31Heroes WOD will take place simultaneously across the globe, in your local gym or a location of your choosing, on August 6th, 2016. If August 6th does not work with your programming, don't let that stop you from completing the 31Heroes WOD on a different day of your choice. Encourage your gym to create a team page!
If you are an athlete, sign up to complete the workout at either a gym of your choosing or an individual athlete. Raise 75$ and get your 2016 31Heroes Shirt.
The 31Heroes Project will host the Main Event in Norfolk, VA on August 6th, 2016.  This year the Main event will be hosted by CrossFit 757 which is home to one of the organization's founders.   If you wish to complete the workout with us, sign up here to create your fundraising page.  Event details for that day will be released three weeks prior to the event.  You can still create your fundraising page and participate with your gym's fundraising goal in addition to attending the event at CrossFit 757.
For the athletic community, this is our moment of silence.
This is how we remember. This is how we come together to support those who've fought for us.
The 31Heroes WOD is more than a workout.
This is a mission to give back to those who've given their all.
Grab a partner, and join the team.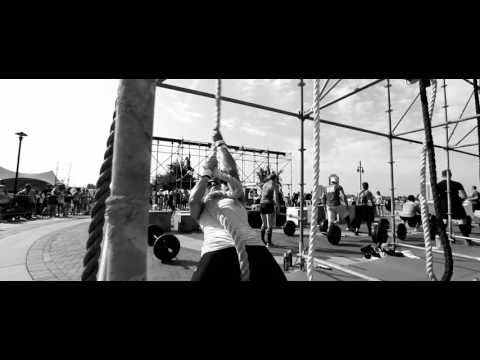 Here's the actual workout
31 Heroes
Complete as many rounds as possible in 31 mins of:
8 Thrusters, 155/105 lbs
6 Rope Climbs, 15 ft
11 Box Jumps, 20/24 in
This is a Partner WOD – Partner #1 will perform the work listed above. Partner #2 will run 400m with a sandbag (45/25)*. Once Partner #2 returns from the run, Partner #1 will grab the sandbag and begin their 400m, while Partner #2 continues work wherever #1 left off. Score – Total # of reps.  Weighted vests are encouraged but not required.
*CrossFit doesn't own sandbags so please feel free to bring one from your affiliate or garage gym.  Otherwise we will do the runs with 45/25lb bumper plates.